March 25, 2020
While the authorities have instructed us to practice social distancing at a minimum, and some cities and states have issued shelter in place orders, construction and specific sectors of the economy have been deemed to be essential and remain open. As a result Dur-A-Flex, as a supplier to contractors serving these sectors, will remain open.
Dur-A-Flex is committed to supporting our contractor's needs.
We have initiated a "Red and Blue" team production schedule establishing two independent cross functional teams that do not physically crossover. In addition we are sanitizing our facility between team color shifts and have instituted additional workplace safety protocols. This adds a layer of safety for our employees and also mitigates risk, allowing us to keep production up and running. Designating specific work crews that travel and work together on job sites, rather than intermingling members, might be something for our contractor partners to consider.
Unusual times require unusual measures. We will be continually monitoring the situation and will provide updates as events unfold.
In the meantime, if you have questions or concerns, please reach out to your sales or regional managers.
Stay Safe.
Sincerely,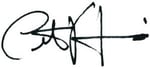 Peter V. Ferris
President/Chief Operating Officer
---
March 17, 2020
Dur-A-Flex would like to keep you informed of our operational status, the status of your orders, and our continued ability to support our customers' needs.
Dur-A-Flex is fortunate that the vast majority of our raw materials are sourced or available in North America. At this time, we do not anticipate significant delays or shortages in our supply of raw materials and finished products. Our manufacturing plant and satellite distribution centers continue to be open and operating normally at this time. We are currently not experiencing any significant interruptions with our freight forwarders.
We continue to remain vigilant adhering to the guidelines established by the CDC and WHO to ensure the health and safety of our employees, customers, and their families. We have postponed upcoming Applicator Training Programs at all locations and have instituted a travel restriction for field personnel. Our Sales and Technical Service Teams remain committed to providing the service and support you expect from Dur-A-Flex. Please allow us to support your needs remotely.
Please understand we are approaching this day by day, and we remain committed to providing you updates as this situation develops. We encourage you to contact your sales or regional manager with any questions you may have and to monitor our website (www.Dur-A-Flex.com) for the latest information.
We wish you and your families continued good health and well-being during this challenging time.
Sincerely,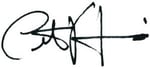 Peter V. Ferris
President/Chief Operating Officer